Achieve business goals in the financial sector with identity verification
Identify your potential savings that could be realized through automated IDV using a concrete example calculation.

Learn how to evaluate different IDV procedures from a compliance and business perspective.
Find out what to look for when implementing an IDV solution with a field report and FAQs.
Automated identity verification for financial service providers
This whitepaper is designed to help you get an overview of the opportunities for an automated IDV solution.
It includes the following topics:
Challenges of digitalization in the financial sector
Detailed costing of lost profits in the lack of contract automation
Sound advice on how to minimize dropouts and increase completions
Different identification methods and their potential in digital processes
Productive integration of identity verification into existing processes
Important regulations and certifications for automatic identity verification
Exemplary case study of a bank that has switched to a digital identification process
Answering the three most frequently asked questions from customers in the financial sector
As a national digital identity provider, we rely on the highest possible standards of security and privacy for identity verification. PXL Vision gives us full control over the verification process and provides the trust we need for SwissID.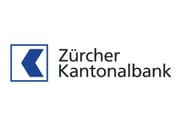 Roger Huber, Project Lead Multichannel Management
The flexibility of PXL Vision's platform fully met our need for a variety of use cases tailored to different regulatory requirements and business preferences. We have established a mutually beneficial partnership and have always been fully supported in every matter.